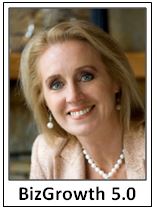 Customer Attraction/Retention: Part I of II - Over 32 years in interviewing thousands of customers of clients in almost every industry, I have been able to document key factors of attraction and retention of customers that every business should pay heed to in order to realize a continually growing and loyal customer base.
If you feel that you must always be pursuing new customers, chances are you are not truly understanding how successful businesses attract and keep customers through how they operate, conduct business and provide their services, products and/or offerings to the markets they are best suited to serve.
The first areas to review and confirm you are effectively addressing are the aspects that are considered most appealing to prospects looking at a business to patronize. There are five key factors a prospective customer looks for in a company that drives them to have share of mind (remember and want to know you) and then share of wallet (purchase from you).
1. It's All About Convenience: Three key elements of convenience are at play here: location, time, and accessibility. How are you making it easy and convenient to do business with you? How are you making your business and offerings most accessible to your customers? How are you accommodating your customer's time constraints or schedules so it is easier for them to do business with you? How convenient is your location to patronize or if you are not a location-driven business, how convenient is it to meet and do business with you from a customer's perspective?
2. Soundness of Offerings & Capabilities: How are you helping prospects know exactly what makes your offerings distinctive, effective, and better than competing options?  How are you backing up these claims with relevant and customer-centric evidence? How believable and credible are these claims and the expected outcomes a prospect can expect to realize?
3. Your Track Record in Business: Is your business one that people can have confidence will be around for the long haul? How are you confirming your stability, and a genuine commitment to the community and your marketplace? If your business has just opened its doors, how are you leveraging your track record and know-how in your communications so prospects know that the business was spawned from a track record of success? 
4. Accuracy & Reliability Matter:  Delivering what is promised in products or services can never be over-stated. Doing as you say you will do is paramount to competitive advantage because so many companies fail miserably at this. How are you confirming your accuracy, attention to details, dependability, reliability, quality control, and consistency in what you offer?
5. Value for Money & Time Spent: Buyers, for the most part, are looking to receive value for their time and money spent. Businesses that understand this are less likely to fall into a price-war trap against competitors, and more likely to be viewed as a valued solutions and go-to resource. Valuing your customers' time throughout the process of doing business with you combined with giving them greater value in what they purchased than they expected is a combination that sets many companies apart from others. 
Assess how you are currently doing business to see where you can improve in any of these critical success areas. Oftentimes, the simple shifts have the biggest impact. Start by objectively reviewing your competition. Strive to identify where they are falling short and where you can fill that void in service, solutions, attitude, and genuine value-added excellence in what is being received by your customers from your business. 
Next month in Part II, I will concentrate on the elements of building ongoing share of wallet (repeat purchasing) and share of heart (loyalty).
Sherré DeMao is author of the nationally acclaimed books, 50 Marketing Secrets of Growth Companies in Down Economic Times, www.50marketingsecrets.com, and Me, Myself & Inc., www.memyselfandinc.com, Her column seeks to help business owners build and grow sustainable enterprises and businesses with economic value and preference in the marketplace.