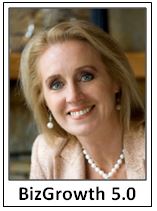 Part I of II - In working with and observing entrepreneurs over 30 years, I have identified limiting mindsets that can have a direct impact on business owners' ability to grow their businesses. These mindsets either fall into the category of Wishful Thinking or Fearful Thinking. When it comes to Wishful Thinking, the best way to describe it is that you find yourself saying something along the lines of "If only I had more …"  Are any of these Wishful Thinking detractors ones you have said recently?
1. If Only I Had More Time: We all have the same amount of time that everyone else is given. Twenty-four hours in a day. No more and no less. Time management continues to be a hot topic as we are demanded upon in a multitude of ways, and seek ways to be more efficient and effective in what we do. Your best defense? Go on the offense in scheduling and protecting your time based on what will be of the greatest reward to your business and greatest satisfaction in your life. 
2. If Only I Had More Support: Do you feel all alone in your business, wishing you had more support either emotionally or physically to get the work done? A fabulous statistic I came across cites that people who are highly successful are seven times more likely to share what they are trying to accomplish with others … many others. When you mix this sharing with a passionate purpose and belief in what you are trying to accomplish, you will be amazed how many supporters you will uncover in exciting and game changing ways.  
3. If Only I Had More Confidence: Who would think that any business owner lacks confidence? The reality is most business owners have areas where they lack confidence. One area is marketing their businesses because, while they know their widget, services or expertise and can talk about them in their sleep, they can become tongue-tied or overwhelmed in trying to promote and position what they offer to others. Another low-confidence area may be in managing people or their business once the business grows beyond a certain capacity level. In all of these cases, knowledge and expert advice is power.  
4. If Only I Had More Money: Whether you are a start-up enterprise or years in business, the wish for more money, whether it is to cover payroll or be able to invest in your next phase of business seems to never completely go away. The critical shift that needs to be made in this instance is to realize that in many cases you have resources other than money that can be tapped into that can actually make your money go further, free up money to be used in other ways or replace the need for money to begin with.  The key is to be open to all possible resources, support and options to get your mindset strategically and creatively leveraging what you have and could realize.
5. If Only I Had More Options: If you are feeling as though you have exhausted all of your options or don't have many options to choose from to begin with, you may actually be being closed-minded to anything that is out of the norm or your comfort zone. One of the best exercises you can do is what I call no-holds barred brainstorming. You throw every possible idea out there with some of your team members or trusted business associates, no censoring, and no judging. Then look at them as a whole. I guarantee an option will come to light that hadn't been considered. Works every time. 
Instead of "wishing" for more, put your focus into how you can create more of what you want. You have within your power the ability to choose what you will accept and what you won't accept. This begins with never accepting that you are limited, only limited in how you are perceiving it at the time. Open your mind to the possibilities, open up to others and their ideas, and you will see exactly what I mean.  
NOTE: Sherre's column next month will focus on the sabotaging effect of Fearful Thinking.
Sherré DeMao is author of the nationally acclaimed books, 50 Marketing Secrets of Growth Companies in Down Economic Times, www.50marketingsecrets.com, and Me, Myself & Inc., www.memyselfandinc.com, Her column seeks to help business owners build and grow sustainable enterprises and businesses with economic value and preference in the marketplace.