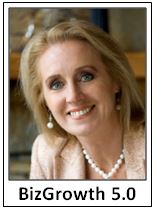 If you want to be considered the best in your industry, seeking awards for your business should be a part of your strategy. Award-winning companies are viewed as more credible, stable and worthy of patronizing. Many business owners do not realize the number of opportunities that exist for a business to be named among "the best" or where to begin to identify them.Google can easily open your eyes to the world of awards in your industry and marketplace. 
Winning awards can become a competitive advantage because it makes your business unique in its industry when your competitors are not pursuing awards. By being the first to be recognized within your industry, you set your company apart. If your competition is actively awards, then pursuing them for your company is essential to not appear less worthy or credible. 
1. Product & Capability Awards: Depending upon your industry, there can be a plethora of award opportunities. Begin with your professional trade associations. Also look at professional trade magazines and journals. There may be an annual conference or event where awards are presented, and the winners are profiled in a special edition. For example, a neurological medical device company received a best new product award from an occupational therapy magazine, thereby giving the product national exposure and credibility within the medical community. Numerous industries recognize innovation and creativity. The key is to identify award programs that make sense for you to enter. This includes considering the time and potential costs of entering. Some awards charge a fee while others do not.
2. Entrepreneurial Awards: Being recognized as a well-managed company tells customers you are not only good at what you do, but are also a business that will stand the test of time through solid management and operational practices. Entrepreneurial awards are plentiful at the local, state and national levels. Chambers of commerce and business owner groups often recognize
entrepreneurial achievement. The U.S. Small Business Administration recognizes companies in every state in conjunction with its annual Small Business Week.
3. Company Awards: Whether as a best place to work, an environmental sustainability or customer service champion, or for business ethics, these are among an array of awards recognizing companies for a particular area in which they excel. A local engineering firm was named a finalist for a business ethics award where the other finalists were significantly larger in size and scope. This recognition remains a source of great pride for the firm as it is the only engineering firm in the marketplace to receive the honor so far. 
4. Individual Achievement Awards: You or your employees can also be considered for a variety of awards. Across the country, business newspapers and magazines recognize individual achievements in either a listing or a single award. Trade industries recognize member service within an organization, and even universities recognize alumni making their mark in the business world. Business Today's Top Women in Business is an example of this type of recognition. 
5. Offering Awards & Recognition: Another way to leverage awards is by giving them to others. Examples include scholarship awards, supplier awards, employee awards, as well as distributor or dealer awards. The owner of a computer networking and hardware installation company was thrilled to be a finalist for a well-known award that recognized fast growth. In response, the firm decided to give special recognition plaques to each customer that year as a way of saying thanks. The gesture evolved into an annual recognition with one customer being named a pinnacle partner of excellence.
Take some time to investigate the opportunities that exist within your local marketplace and trade industry first. See what is entailed in time and potential costs and make submitting for awards a part of your marketing strategy.
Sherré DeMao is author of the nationally acclaimed books, 50 Marketing Secrets of Growth Companies in Down Economic Times, www.50marketingsecrets.com, and Me, Myself & Inc., www.memyselfandinc.com, Her column seeks to help business owners build and grow sustainable enterprises and businesses with economic value and preference in the marketplace.