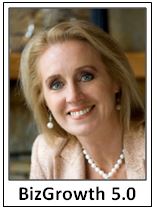 Whether you are in a start-up mode or have been conducting business on your own for years, knowing where your business is headed is critical to your future well being as well as the livelihood of others who may be depending on the success of your venture. This is why strategy is so important in a business, starting with the long-term vision of your venture in order to make better decisions and to identify and pursue opportunities effectively. 
While some of what I write here will seem basic to a portion of you reading this, I hope those of you who are more established and strategically driven in your business will still pause to consider how your thinking still needs to evolve.
1. Contracted Employee: When you are totally reliant on a single client or contract source for your income, you are in essence a contracted employee. While you may be getting a 1099 for tax purposes at the end of each fiscal year indicating you are self-employed, you are at the dangerous mercy of this single source of income. You are an individual providing your expertise or competency independently on a contractual basis.
2. Self-Employed: Once you gain multiple clients, contracts or sources of income from your services or expertise, you are elevated to being self-employed as a sub-contractor serving a diverse base of income sources. If payments are made to you as an individual accompanied with 1099s for tax purposes, then you are not an established business entity. You are still being viewed as an individual conducting business independently, a sole proprietor, in the eyes of the marketplace. 
3. Business Owner: When you have established a business entity and presence, accompanied with a business structure such as a partnership, LLC, LCCP, S-Corp or C-Corp, then you have entered the realm of owning a business with the investment that is involved in establishing the company. You are conducting business as an officer or partner of the company. The company feels and looks like a business to your marketplace when you are also sourcing and conducting commerce as a means of operating your business in addition to providing your services and products.
4. Entrepreneur: The key distinction, in my opinion, between a business owner and an entrepreneur is in the areas of product and service innovation, target market due diligence, and enterprise value building. An entrepreneur is strategically focused on how to continually evolve the enterprise beyond where it is currently in what it offers and brings to the marketplace, not just in realizing a larger customer base with what the business is currently offering.  
5. Shareholder: While you may be listed as a shareholder in the corporate papers of your company, are you really thinking like a shareholder in how you are strategically building your company? A shareholder mindset is one that is seeking ways to build value in the company beyond the ownership or the enterprise as it exists today. If you are strategically thinking like a shareholder, you are making decisions based on what will make the company more valuable to the marketplace as well as for potential acquisition. This does not mean you are seeking to take the company public, but then, this is dependent on your ultimate strategy for your company beyond you, isn't it? 
The mindset from which you operate and make decisions within your business is as important as the strategy and its implementation. If you are still operating like someone who is self-employed and desire to build an enterprise you can sell one day, it is time to shift your mindset to be in alignment with your desire.
Sherré DeMao is author of the nationally acclaimed books, 50 Marketing Secrets of Growth Companies in Down Economic Times, www.50marketingsecrets.com, and Me, Myself & Inc., www.memyselfandinc.com, Her column seeks to help business owners build and grow sustainable enterprises and businesses with economic value and preference in the marketplace.