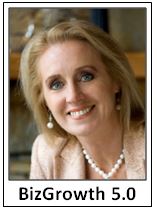 What I love about working with entrepreneurs is that they are a continuous source of inspiration, both in their successes as well as the lessons that still need to be learned. This column is inspired by the simple shifts that can make all the difference in keeping initiatives moving, helping initiatives progress more effectively and efficiently or getting initiatives moving again. 
1. Make Emails Action-Specific: When communicating by email, among the mistakes I see occurring is not having a specific enough subject line to gain attention and the necessary timely response. Also, as responses evolve, so should the subject line so the recipient can know with certainty that the communication is indeed progressing. Additionally, if there is a required action necessary and you have not received an email response, call the recipient to confirm it was received. This reinforces the importance of the communication as well as confirms there was not an electronic issue. Finally, if you are the recipient, even if you cannot respond with an answer, it is good practice to confirm receipt and let the sender know when to expect the more formal response.
2. Make Phone Tag Productive: How many of you have said. "Tag, you're it!" when leaving a phone message? Unless it is highly sensitive information you are dealing with, leave a specific message to move action forward versus setting yourself up for waiting for yet another call. If it is an appointment being sought, provide options and then confirm those options via email, giving the person two ways to get back to you with their preferred date. If it is information a customer requested, leave the information in the message or a specific status update. 
3. Make Follow-Up Meaningful: In business, the opportunity to effectively follow up with a prospect or recently met contact is lost because it is not embraced for the power it can have in value and impact. This is where listening and hearing opportunities for relevant and meaningful follow up separates the masters of follow up with the missers of follow-up opportunities. Through learning more and discovering more about whoever you are connecting with, you should be able to send something of value to them as a means of follow-up and continued follow-up.  Just checking in is neither productive nor valuable to the person you are contacting unless it is a dear friend. Nor is asking someone if they would like to be on your company's email or mailing distribution list without demonstrating some of the value they will receive via these types of communication.
4. Make Actions Clearer: Whether you are in a meeting or at a networking event, be the one to take the initiative to confirm actions in a follow-up communication to avoid wrong assumptions. By being proactive in confirming actions to be taken or expected based on your discussion, you avoid later delays and everyone is continuing to stay on the same page. This also gives you the opportunity to ask any additional questions making the follow-up relevant as mentioned in the previous point made. You will also be viewed as highly motivated and conscientious. 
5. Make Inactivity More Shared: Too often, a business owner's need to control places them in what I call inactive control. There are projects or initiatives waiting to move forward, but are under control of the business owner who cannot seem to get to what they intended to do to get it moving again. If you really want to see this initiative progress, then release control of it and delegate next step actions to someone else. In most cases, once a business owner finally decides to do this, they are wishing they had released control a long time before they had. 
It truly is amazing how the simplest of shifts can make the most powerful transition into being more productive and seeing things progress again. The suggestions above will help you in also being a better time manager and communicator as well as a better producer of end results. 
Sherré DeMao is author of the nationally acclaimed books, 50 Marketing Secrets of Growth Companies in Down Economic Times, www.50marketingsecrets.com, and Me, Myself & Inc., www.memyselfandinc.com, Her column seeks to help business owners build and grow sustainable enterprises and businesses with economic value and preference in the marketplace.