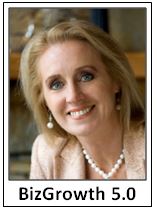 As mentioned in last month's column, change is the new norm in today's economy. Change viewed from an opportunities and investigative perspective can help you anticipate and effectively respond to inevitable changes versus being forced to react to them. Too often, business owners are surprised by shifts or unexpected outcomes because they were operating at a surface level of knowing what was really happening in their business. 
Here are five areas you should keep a pulse on so you are effecting change to your advantage.
1. Competitive Intelligence: The Internet can help you gain a great deal of insight into what you competitors are focusing on at the click of a button. But this is only what they want you to know. There is immeasurable value in going a step further to gain real insight to the inner workings of how a competitor approaches serving its customers and operating. A recent secret shopping expedition for a company uncovered a plan of a competitor to open two more locations in the next year, as well as extensive capacity and inventory building initiatives. This insight was invaluable to this company being able to proactively gear up for the competitor's new locations and existing locations well in advance, instead of being broadsided and scrambling to react.
2. Customer Insights: A strategy is worthless unless you are getting true understanding of what your customers really think about your business, its potential and value in serving them in the future. I am a big believer in telephone interviews that ask the tough and insightful questions of customers to get to the heart of what they believe makes your business tick unlike any other. More than just asking how you can improve and what most impresses them, find out what they consider to be least impressive in specific areas. You might be surprised at the answers you receive. 
3. Vendor Vetting: Your suppliers, subcontractors and vendors are an essential part of your business in giving you the ability to more effectively serve your customers and supporting your team. Cultivating relationships with them and understanding how their success can fuel  your success will create preference in how they work with you compared to competitors. In some cases, it could result in gaining exclusive attention to support your business for competitive advantage when they see that you have their best interests in mind along with yours and your customers.
4. Trend Getting: Paying attention to trends occurring not just in your industry, but specifically with regard to your target market segments, can help you discover opportunities to change in ways that truly set you apart from competitors. A salon and spa realized that a particular market segment could be better served by simply adjusting hours of operation to include Sunday afternoons resulting in a 30% increase in weekly business and being the only salon open at this unusual time.
5. Internal Engineering: Putting processes and systems into place to better operate, serve customer and market is too often overlooked or delayed because of the concern of how it will be received from a "change" perspective, especially with employees or managers who have "always done it this way."  Success in implementing processes and systems begins with involving and gaining perspective from everyone who will be involved, with a focus on how the company can operate better, be more efficient, more customer-centric, and the list goes on. Involvement is essential to create buy-in so that any change determined is truly embraced. 
Increasing understanding of your business and what is working and not working before it becomes an issue or a detriment is part of how change can be empowering versus deflating. Being on the front end of change versus the back end through due diligence, honest analysis and company-wide engagement will reap value, profits and growth because you embrace and welcome change as an everyday aspect of growing your business.
Sherré DeMao is author of the nationally acclaimed books, 50 Marketing Secrets of Growth Companies in Down Economic Times, www.50marketingsecrets.com, and Me, Myself & Inc., www.memyselfandinc.com, Her column seeks to help business owners build and grow sustainable enterprises and businesses with economic value and preference in the marketplace.