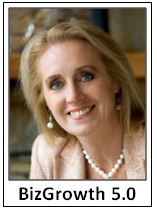 Many businesses use this time of year to express their thanks and best wishes. Letting those associated with your business know how much you recognize and appreciate their role in its success is something that can never be overstated. Especially in this economy, nothing should be taken for granted. 
However, why is it only during the holidays that many of us say thank you and wish everyone well? Making celebration a year-round way of doing business can and should be a part of what makes your business one that everyone wants to be associated with and helps you set yourself apart from the rest.
1. Celebrate your relationship: Why not celebrate the anniversary of your relationship according to how many years you have had the relationship with a client through a special recognition and token of appreciation? You can use the traditional anniversary themes as your inspiration for what the token could be. Paper, for year one, could be an inspirational pocket book or a meaningful origami. Wikipedia has a great list if you search wedding anniversary gifts. So get creative!
2. Celebrate a beginning: Many businesses will seek to find out a customer's birthday as a means of expressing and building a relationship. While this is a good practice, it can sometimes appear quite transparent, especially in a business-to-business environment. Why not find out the year and if possible, the month, of the birth of your customer's business or position within a company? Then you can send a special note each year recognizing this milestone, and show that you paid attention. 
3. Celebrate when least expected: Sometimes the smallest gestures can be the most memorable. One year, a raffle was occurring at a nearby church for a trip to the Bahamas for their building campaign. We decided to buy a $2 ticket for each client that year, and we were amazed at the response. Because it was totally unexpected, it was valued for both its uniqueness and the fact that it was for a worthy cause. None of our clients won the raffle, but some still mention it to this day. Imagine what might have happened if someone had won!
4. Celebrate with purpose: Have you noticed how busy everyone seems to be? That won't change, so when planning a celebratory event, the way to get someone's attention and interest in attending is twofold. Give it a purpose and make it something out of the norm. A client celebrating a 30th year anniversary made theirs more than just a party in two ways. First we researched what occurred 30 years prior and found that the pull-tab on aluminum cans was patented in that year. The client was a custom builder who incorporated energy efficient and green building into his projects. So, we turned the event into a fundraiser by requesting individuals to bring their aluminum cans for recycling and each can equaled one dollar that would be donated to a local charity by the builder. Actual dollar donations were also matched. Not only did this get the attention of those invited, but also got the media's attention as well when it occurred. 
5. Celebrate through recognition: There is nothing more cherished in this age of electronic communications than a personal hand-written note. The news media is filled with information about those you do business with from an achievement or something that may be an opportunity for them in their industry or personally. Sending a note that simply congratulates them or makes them aware will earn kudos. While emails get deleted, I guarantee a personal note gets kept as a memento because it is so atypical. So, put pen to paper and celebrate the old fashioned way. 
In my home, I have mistletoe hanging year-round. It serves as a reminder to me that expressing my feelings toward those who mean the world to me should not be only during the holidays. In my home office, we have this wonderful celebration bell that we ring each and every time a small or big success is realized. 
So, ring in your new year with celebration as a part of your everyday business practice.
Sherré DeMao is author of the nationally acclaimed books, 50 Marketing Secrets of Growth Companies in Down Economic Times, www.50marketingsecrets.com, Me, Myself & Inc., www.memyselfandinc.com, and Dream Wide Awake. Her column seeks to help business owners build and grow sustainable enterprises and businesses with economic value and preference in the marketplace.