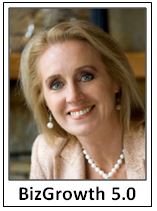 In previous columns, I have encouraged you to know your customer better, deeper than demographically, and most specifically psychographically.  The brilliance in knowing your customers better is in how it can become a competitive advantage. After all, what is the use of having all of this valuable information if you are not going to leverage it in ways your competitors are not? The place to start is by taking that knowledge and making appreciating what you know about your customer a part of creating a unique experience for these customers, letting them know you truly "get them" and what makes them special.
1. Relationship vs. Transaction: One of the best ways you can show how well you know your customers is by keeping in touch. This also transforms the business you are doing with them from being merely a transaction of products or services to you being viewed as a company that sincerely wants to foster a relationship with them. Most important, it shows that your genuinely care. The key is to bring information and news to them that extends beyond your products, services, and offers, and includes relevant nuggets of wisdom or tips that speak directly to issues your customers are facing. Whether via email, mail or a combination of the two, let your customers know you are thinking about them by informing and enriching them.
2. Connecting & Referring: Earning the confidence of a customer to the point they are referring your business to others is always a top priority for any business owner. However, savvy business owners are also looking for ways to connect and refer their customers to one another and others. Yes, that's right, it is a two way street. What are you doing to connect your customers to each other? Think about it. They have many things in common, and you are a key common factor that could bring them together. What are you doing to help connect them to other resources or support they might need simply by the fact that you know that they need it? 
3. Reward vs. Incentive: Too often, business owners focus on creating incentive referral programs targeted at getting their customers to refer their business to others. The best incentive for gaining referrals from customers is wowing them with your service, products, expertise, and creativity and/or exceeding their expectations in the experience they have with you. Savvy business owners don't need an incentives referral program. However, what they do know is how to show appreciation for these referrals by rewarding customers. What is the difference? An incentive typically is too often internally focused about the business. A reward is focused on what would truly be meaningful to the customer. A high-end fashion boutique initially was offering a $50 credit to any client who referred another who became a client. Cost was not a concern to this clientele, so a $50 credit was not valued. When the boutique owner looked at it from the perspective of the client, she changed it to a $50 donation in the client's name to a charity that was relevant and meaningful to the client. This resonated with clients because this is something they could appreciate and also showed that the boutique owner appreciated what was important to them.  
4. A Cause vs. an Event: It is getting more and more difficult for businesses to host events and gain the attendance that they desire. Just having an open house or customer appreciation event does not hold the same appeal it did in years past. Savvy business owners understand that their customers' time is valuable. Therefore, to make it worthwhile, their events will always be tied to a cause that speaks to customers and makes them want to do their part. A 30th anniversary party for a construction company included bringing recycled cans which were valued at $1 a can that the company would donate the monies to a local domestic violence shelter. They effectively catered to two causes in one event. Why the cans? They found out that the pull tab for aluminum cans was patented in the same year they were established. And recycling and using resources wisely was a value shared by customers and the firm.
5. All vs. Only You: Make sure you are not the only person expressing your appreciation to your customers. Personal hand written notes from various people in your company at different times of the year saying 'thank you" or "way to go" are such a simple thing to do, but will carry such a meaningful message each and every time one is received.
Showing your customers appreciation should be something that is innately a part of the experience they receive. Knowing them allows you to do it in ways that is not only meaningful, but results in a loyalty and relationship that will be envied by those attempting to take them away. 
Sherré DeMao is author of the nationally acclaimed books, 50 Marketing Secrets of Growth Companies in Down Economic Times, www.50marketingsecrets.com, and Me, Myself & Inc., www.memyselfandinc.com. Her column seeks to help business owners build and grow sustainable enterprises and businesses with economic value and preference in the marketplace.