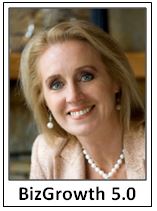 Branding is something every company should be doing. Unfortunately, most are doing it poorly because they approach branding from a marketing perspective only — rather than an enterprise-building perspective — or fail to take the different levels of branding into account. The basic levels of branding are visual impression, verbal impression, physical impression and personal experience.
The visual image is what you see, such as graphics, logo, colors, etc. The verbal impression is achieved through your tagline, copywriting, and both written and spoken communications. The physical impression is made through physical locations such as your facility or vehicles, but also how your people dress and present themselves out in the marketplace. 
But where most companies fall short is the personal experience.
The goal of every branding strategy should be to create an experience through Share of Mind, Share of Wallet and, ultimately, Share of Heart. 
1. Share of Mind = The Convenience Factor: We are an impatient society, so the more convenient you are to do business with, the more appealing your offerings. How are you making it easy to do business with you?
• 24/7 access to information that is most desired or needed to make a decision
• Accessibility to people, locations, answers or updates on status of order or deliverables
• Quick-to-find, to-the-point basics on your website, after-hours phone messaging, contracts and communications
Talk is cheap, and this is how most buyers view your marketing messaging. Actions are what matter, so improving the convenience of doing business with you had better be embraced by everyone in your organization.
2. Share of Wallet = The Confidence Factor: How are you building confidence with prospects to make that initial purchase? How are you reinforcing customer confidence after the first purchase or initial contract has been signed?
• Clear, non-legalese terms, conditions, contracts and policies
• Keeping customers in the loop during the entire process of delivering promised goods or services through a touch-point protocol of communication.
• Case studies, features, news, awards and evidence of your track record and competency to deliver or get results
• Testimonials and reviews that tout your company's value and effectiveness (from both customers and employees)
Too many companies move on to the next prospect and then lose customers they already had because they don't understand this important proving phase. Buyer's remorse can happen quickly otherwise. Remember this.
3. Share of Heart #1 = The Relationship Factor: How are you engaging and reinforcing the value of relationships in your business?
• Employee and customers recognized and highlighted weekly, monthly or quarterly
• Notes of appreciation and celebrating milestones or special accomplishments
• Celebrating the anniversary of the relationship in a meaningful way
• Connecting customers to each other or to resources and information of value beyond what your business offers
• Rewards for loyalty, referrals, repeat orders or "just because"
If you think relationship-building is only about the customer, you are doing the bare minimum, and chances are, not very well. Customers are paying attention to how you are treating all relationships in your business, including employees, suppliers and the community at large.
4. Share of Heart #2 = The Unique Factor: How are you creating an experience that cannot be realized anywhere else because of your unique touches?
• Creating a special name of endearment for your customers and employees
• A unique greeting or sign-off on your emails and communications
• An added touch to each order or a pre-determined level of orders
The goal here is to identify something or several things that you know no competitor is doing. A paper rolls company actually distinguished itself by simply live-answering the phone and providing cell numbers for its customer-service team, when it was confirmed that all competitors were putting callers straight into voicemail. 
5. Share of Heart #3 = The WOW Factor: How are you wowing employees, prospects, customers and the marketplace in everyday and unexpected ways?
• An ambiance in your office or facility that is unexpected and enjoyed
• An element of inspiration or surprise in conjunction with meetings, phone messages or when staying in touch
• Supporting or sponsoring an event or cause that makes a difference
• Doing what competitors aren't doing in packaging, flexible scheduling, delivery promises, value-added touches or know-how
When you have built Share of Heart, you have built loyalty, preference and raving fans inside and outside your company.
All of these levels of branding must be embraced operationally and individually by every team member in your company. Branding can be a game-changing competitive advantage when you make it a strategic driving force within your operations and corporate culture. 
---
SUCCESS STORY
Andrew Roby Companies: A down-home advantage
Established in 1950, a one-man remodeling company has grown into a six-enterprise organization through a down-home approach to engaging with the communities it serves. Today, third-generation leaders Travis and Trent Haston oversee Andrew Roby General Contractors, Roby Electric, Roby Commercial, Roby Handyman, Roby Cross and Roby Realty. 
This experience-focused company understands how to build Share of Heart — from its annual "From our family to yours" holiday newsletter to the "At Home With Roby" talk show to field crews taking a break to walk a homeowner's dog or throw a few balls with a remodeling client's child. 
Andrew Roby Companies has been making a difference in fun and impactful ways through its annual "Pitchin' for Wishes" cornhole tournament that includes food, music and family activities. It has grown to community festival-level attendance and has raised more than $1 million dollars for the Make-A-Wish Foundation over an eight-year period. 
Sherré DeMao is author of the nationally acclaimed books, 50 Marketing Secrets of Growth Companies in Down Economic Times, www.50marketingsecrets.com, and Me, Myself & Inc., www.memyselfandinc.com, Her column seeks to help business owners build and grow sustainable enterprises and businesses with economic value and preference in the marketplace.