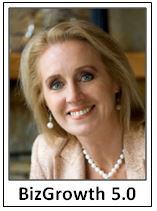 Whether the excuse is not enough time, not enough money, or not enough know-how, small business owners determine public relations cannot be a part of their company's marketing mix, while being secretly envious of those who are getting coverage. Additionally, when a business begins to realize exposure from their PR effort, the results are not being fully leveraged in all the ways they can benefit the business.
Consider these ways you can leverage news and exposure to have exponential impact for your business.
1. Announcing: Don't forget to provide the announcement or news to organization or alumni newsletters in which your business is involved or you are a member. Send the announcement as a brief to clients, vendors and referral contacts as an alert prior to its official release or as a thank you and FYI after it has been released and received coverage in the media.
2. Repurposing: The most fabulous aspect of Social Media from the PR perspective is in how you can leverage PR in social media's various forms to create instant buzz on a variety of levels. Announce with a link to the coverage on your blog, Facebook, and LinkedIn. Tweet with a tiny url on Twitter. If an image is a part of the coverage, pin it on Pinterest.
3. Targeting: Public relations is not just one to many in the form of media exposure or group exposure, it is also how you conduct business in a one-to-one manner as well. Don't just go the virtual route for communicating with clients or prospects about coverage received. Print and send a copy of the coverage with a relevant note in the mail to stimulate a call to action or reason to follow up.
4. Optimizing: Be sure that any initial release was also submitted to news wires such as prlog.com or i-newswire.com, to name a few. If the coverage includes mentions of customers or other relationships, make sure they are also posting to their websites in their news sections.  
5. Multiplying:  Leverage the exposure for additional opportunities. Share a copy of the article to targeted groups to secure a speaking opportunity on the same topic or one of the points in the article. Share local coverage profiling your business with trade or national outlets with a note specific to being an expert resource or industry success story.
Business owners have high expectations when it comes to PR coverage and then are disappointed when the phone doesn't ring off the hook when a feature article or even a news brief appears in the media. The key word in public relations is relations. Focus on how you can capitalize on the exposure to increase or enhance relationships, and you will realize its ultimate power.  PR is a huge credibility builder, but it is up to you to take pride in the credibility and give it the wings to soar most effectively for your business.
Sherré DeMao is author of the nationally acclaimed books, 50 Marketing Secrets of Growth Companies in Down Economic Times, www.50marketingsecrets.com, and Me, Myself & Inc., www.memyselfandinc.com, Her column seeks to help business owners build and grow sustainable enterprises and businesses with economic value and preference in the marketplace.